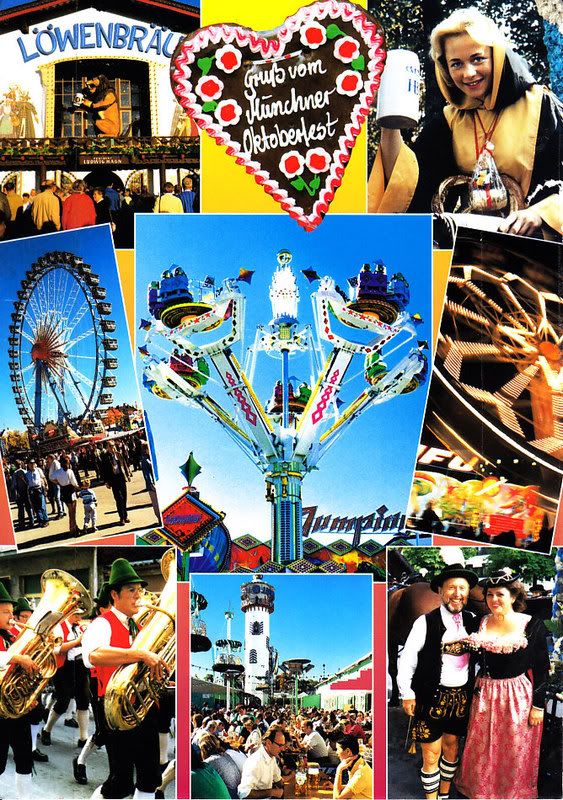 This is a very lovely card from jhbr at Oldenburg, Germany I received several days ago for 3+ stamps TAG!
I always like the cards showing traditional festival, and the Oktoberfest should among the most well known one in the world. This card looks very attractive to me:D
Further, the stamps on the card are wonderful too. It's my first time to have miniature sheet from Germany, HAHA!